Leading Transportation Company

Two Decades in the Trucking Industry
ARVI Transport, Co Inc. in Hazle Township, PA has been in business since 1998. Through the years, our transportation company has grown into one of the most formidable service providers in the trucking industry. Now, we have a fleet of trucks and drivers who can meet the needs of a large and diverse customer base.
Because of our dedication to training, we have managed to assemble the strongest team of truck drivers in the industry. We train our truck drivers throughout their careers so they will be able to strive to do their best at all times.
Our training never ends and neither does the development of our employees. Each year, our employees learn new things and become better drivers because of the information they have gained.
We stay up-to-date on all cutting-edge technology and information in order to help ARVI Transport, Co Inc. stay on top of the field. As a leader in the industry, we have the best in employees and equipment.
Our services span most of the United States, and we are able to deliver our freight quickly and efficiently. With LTL and full truck load services, we are able to provide solutions that meet the needs of all our customers.
While we strive to meet the needs of our customers at all times, we do understand that our customers may occasionally have an issue. Our customer service resolves any issues quickly, and we work with our customers to ensure their happiness. We will do what it takes to meet the needs of our customer base as they are the most important aspect of our business.
Inquire About

Our Transportation Services
Here at ARVI Transport, Co Inc., we understand that we live in an intensely competitive world, and it's important to maintain a smooth and systematic flow of your goods so they can reach their destination quickly and safely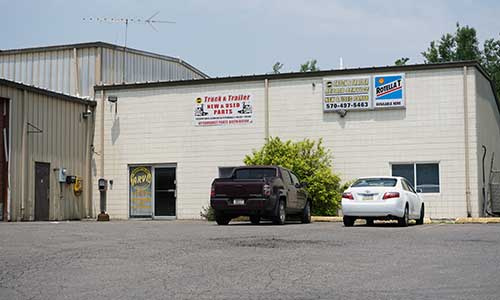 Partner With Our Transportation Company
At ARVI Transport, Co Inc., we encourage prospective employees and customers to reach out to us. Contact our representatives for answers to your inquiries, and you can also request a quote or apply for a job in the transportation industry. Connect with us to find out how we have managed to stay on top of our field.