Superior Transportation Solutions

For Clients Across the United States
ARVI Transport, Co Inc. in Hazle Township, PA offers excellent transportation solutions that are available in routes across the United States. If you have a pickup or delivery requirement that you need to schedule, please contact our trucking company so we can give you a quote. Orange-shaded areas are our primary operating areas, and the black arrows indicate our heaviest volume lanes.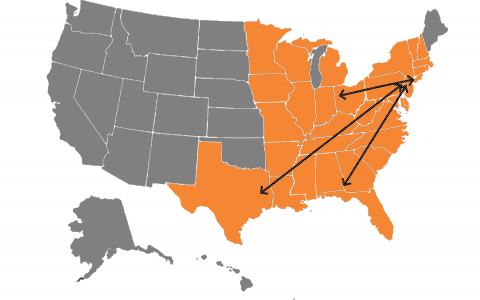 Inquire About

Our Transportation Services
Here at ARVI Transport, Co Inc., we understand that we live in an intensely competitive world, and it's important to maintain a smooth and systematic flow of your goods so they can reach their destination quickly and safely
Trucking Company Serving Clients Nationwide
No matter what part of the country you are located in, ARVI Transport, Co Inc. will be able to give you fast and affordable transportation services. Our system allows us to provide clients within our entire coverage area with the best service available.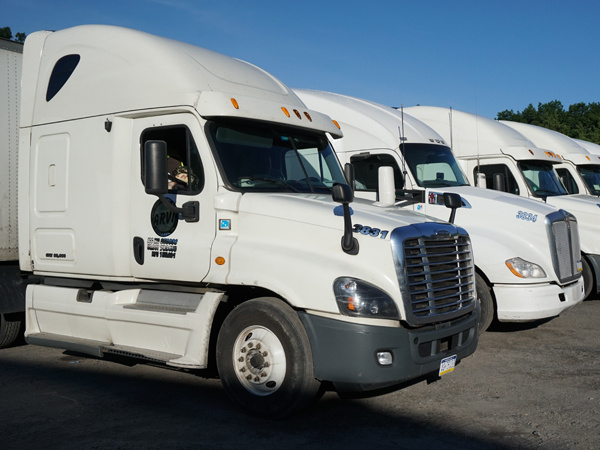 Choose Our Transportation Solutions
Need exceptional trucking solutions? If you are in our coverage area, we will work to give you excellent services with speed and efficiency. This is the reason why we have earned and maintained the trust of new and repeat clients. You can count on us to provide you with professional and affordable services. Connect with ARVI Transport, Co Inc. to speak with one of our friendly representatives. We look forward to being of service to you!